The beginning of the Paralympics as we know them today can be traced to one man and one hospital: Dr Ludwig Guttman and the Stoke Mandeville Hospital.
In 1944, during WWII, the British Government asked Dr Guttman to open a centre for people with spinal injuries. Guttman believed strongly in the rehabilitation for people with spinal injuries and in the possibility of integration with the wider community. One of the ways Guttman pursued rehabilitation for people with spinal injuries was sport.
The Stoke Mandeville Games
In 1948, he took it one step further. On July 29th, as the Opening Ceremony of the London Olympic Games was taking place, Guttman organised a competition for wheelchair athletes at the hospital. He called them the Stoke Mandeville Games.
In this first game, 16 men and women took part. Four years later, in 1952, Dutch ex-serviceman joined and the Stoke Mandeville Games became the International Stoke Mandeville Games which, by 1960, would be the Paralympics.
The first Paralympics
The 1960 Rome Paralympics were the first Paralympic Games. There were 400 athletes from 23 countries competing and the games were no longer just for war veterans.
The development and expansion of the games continued. By the 1976 games, the Paralympics were open to all athletes with disabilities, not just those using wheelchairs. In 1976, 1600 athletes for 40 countries competed.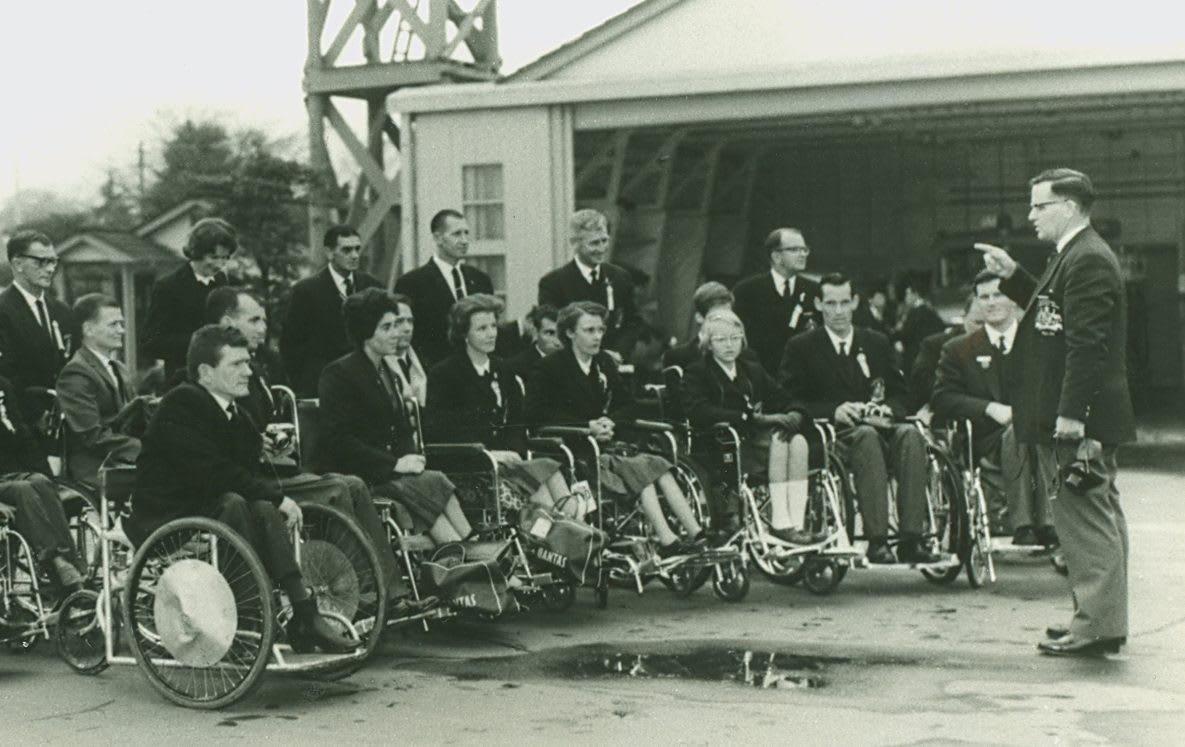 Australia and the Paralympics
Australia's involvement with the Paralympics is thanks to one man: Sir George Bedbrook.
Bedbrook studied medicine at Melbourne University in Victoria. After graduating, he travelled to England where he spent some time at the Stoke Mandeville Hospital studding under Sir Ludwig Guttman.
Back in Australia, and no doubt inspired by Guttman, Bedbrook established Australia's first spinal injury centre in Perth in 1954. There, he revolutionised the treatment of spinal injuries in Australia. He included sport and exercise as part of rehabilitation programs for people with spinal injuries and held hospital sports day.
In 1960, it was Bedbrook who arranged for an Australian team to go to the first Paralympics. Later, he would serve as the Team Leader and Medical Officer for the 1964 Paralympic Games in Toyko.
From humble beginnings with only 16 athletes in 1948, the Rio Paralympics in 2016 featured 4342 athletes from 159 countries. They competed in 528 events across 22 sports.
Ready to read more? Try these Inform links:
Alistair Donohoe is living the dream