Historically, representations of disability in books have not always been positive. With many books often featuring harmful stereotypes. And in children's books, such representations were often not on the page at all. But these six children's books are just a few of the increasing number of books that contain positive representations of people with disabilities. Read on to learn more.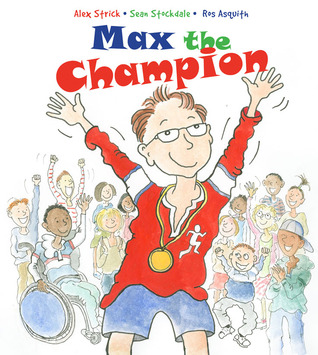 Max the Champion
Max loves sport. He dreams of competing in world class sporting events and on the pages of this delightful picture book that's exactly what happens. Max's morning cereal is reimagined as a diving competition. Similarly, a school football match becomes the World Cup and handwriting practice is javelin practice. The diversity of sports Max imagines is matched by the diversity of people that fill the pages of this book. For instance, there are guide dog users and wheelchair users and children with Down Syndrome. And we soon learn Max himself wears a hearing aid. Written by Sean Stockdale and Alexandra Strick and illustrated by Ros Asquith, Max the Champion is an inclusive picture book that shows children with disabilities enjoying a range of sports alongside characters of differing cultures and ages.
Published by Frances Lincoln Publishers Ltd in 2014, you can find copies of Max the Champion here.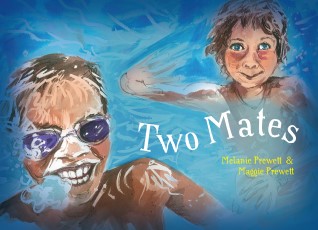 Two Mates
The winner of the 2013 Speech Pathology Australia's Best Book for Language and Literacy, Two Mates is a beautifully illustrated picture book. Two Mates tells the true story of the special friendship shared by Jack, who is Indigenous, and Raf, who is non-Indigenous. The pair go on adventures together in the coastal town of Broome, searching for hermit crabs and fishing for salmon. They explore the local markets and ride motorbikes dressed as superheroes. It is only towards the end of the book that we learn Raf has Spina bifida and uses a wheelchair. Author Melanie Prewett is Jack's mother and illustrator Maggie Prewett is Jack's grandmother.
Published by Australia's leading Indigenous publisher, Magabala Books in 2012, find Two Mates here.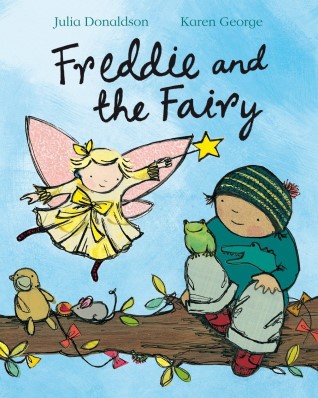 Freddie and the Fairy
When Freddie finds a fairy tangled up in a tree, he's delighted. And after he rescues Bessie-Belle, she promises to grant his wishes. And Freddie knows just what to ask for: a pet. Only Bessie-Belle can't hear very well. And Freddie mumbles. So the request for a pet is misinterpreted as one for a net. Luckily for Freddie and Bessie-Belle, the Fairy Queen is on hand to help. From the pen of the award-wining children's author, Julia Donaldson, Freddie and the Fairy features not only Donaldson's trademark wit but also a positive message about hearing impairments.
Published in 2010, find copies of Freddie and the Fairy here.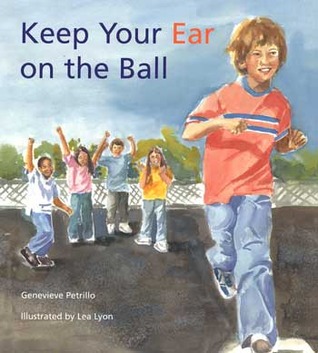 Keep Your Ear On the Ball
Written by Genevieve Petrillo and illustrated by Lea Lyon, Keep Your Ear On The Ball is a story about navigating the space between wanting to be independent and accepting help. Davey is blind. He is also fiercely independent. So his classmates soon learn to stop asking him if he wants help. But Davey's independence is tested when he tries to play kickball. After a few missed kicks, no one wants Davey on their team. But his classmates soon work out a way to help Davey that respects his desire to be independent while helping him play.
Published by Tilbury House in 2009, find Keep Your Ear On the Ball here.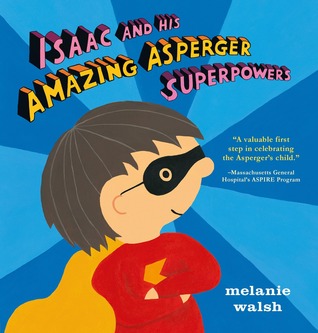 Isaac and his amazing Asperger superpowers!
Isaac and his amazing Asperger superpowers! is written by Melanie Walsh. The book explains Asperger's Syndrome to a young audience in a simple and positive way.
Published by Walker Books in 2016, find copies of Isaac and his amazing Asperger superpowers! here.