The beach, the bush, the city: wherever you like to holiday there's more and more accessible travel options for people with disabilities to enjoy some rest and relaxation. And while there's still some way to go until accessibility is the norm, we've rounded up some holiday destinations that are making great strides in the right direction.
Gold Coast, Queensland
Lots of sun, plenty of sand and exciting theme parks make the Gold Coast a popular holiday destination. It's probably not the first place you think of when you think accessible holiday spots, but the beachside city is packed full of accessible activities.
Beach matting, beach wheelchair hire, accessible bathrooms and surf lessons (http://disabledsurfers.org/qld/gold-coast-branch/) can be found on beaches throughout the Gold Coast, including on two of the most popular: Burleigh Heads and Southport.
Once you have your fill of sandy beaches, hit the theme parks! Both Movie World and Sea World offer accessible parking, wheelchair hire, queue assistance and reduced entry for companions and carers. In addition, guest services can help you to place your visit to make sure you get the most out of it.
Other accessible attractions include the Tamborine Rainforest Skywalk and the Currumbin Wildlife Sanctuary.
For more information on Gold Coast destinations click here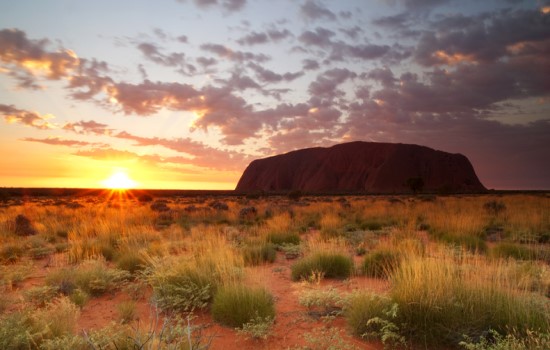 Uluru, Northern Territory
You'll never, never know if you never, never know. While the slogan might be dated, the accessibility of one of Australia's most remarkable tourist attractions certainly are not.
The Ayers Rock Resort features a rage of restaurants and bars, a town square and shops, all of which are accessible. A number of hotels, including Sails in the Desert and Desert Gardens Hotel have assisted rooms.
The walking tracks around the base of Uluru are accessible and some bus services running to Uluru can accommodate collapsible wheelchairs.
For more information, check out https://northernterritory.com/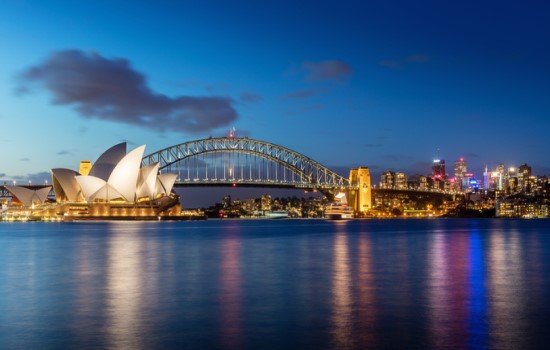 Sydney, New South Wales
If you're after a more urban escape, Sydney could be just the ticket. Australia's largest city, Sydney offers an increasing array of accessible attraction. The iconic Harbour Bridge offers services for people with hearing and vision impairments. For the hearing impaired, there are Auslan Climbs which feature a sign language interpreter to translate the commentary.
The Royal Botanic Gardens offer free guided tours which are wheelchair accessible. And there are self-guided tours of The Rocks which are wheelchair accessible.
For a hit of culture, check out the Art Gallery of NSW who offer a range of programs and services for people with hearing impairments and vision impairments.
Make sure you visit www.sydneyforall.com to help you plan your trip. It's overflowing with information and advice for visiting Sydney and lists the accessibility of a number of major attractions.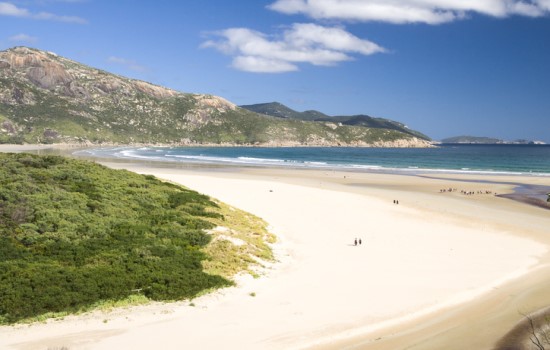 Wilsons Promontory National Park, Victoria
Get off the beaten track and soak up some nature at the southernmost tip of Victoria. Parks Victoria, who manage Wilsons Promontory National Park, are committed to making their parks as accessible as possible to as many people as possible.
There are plenty of ways for people with disability to explore the 125,000-acre park. Both beach wheelchairs and the all-terrain TrailRider can be booked. And if you need some help getting around, there are volunteers available to lend a hand.
Parks Victoria also offer social scripts for children on the autism spectrum. The script features photographs and simple text that demonstrates what you might see and experience while at Wilson's Promontory. You can read and download these resources via the website and even alter the scripts to suit your child and your visit.
In addition, Wilsons Promontory now offer specially modified cabins that feature ramps and accessible bathrooms.
For more information, check out https://www.parks.vic.gov.au/
Other resources:
Lonely Planet produces an Accessible Travel Online Resources which is FREE! It features a range of information about airports, airlines and travel agents as well country-by-country resources and plenty of tips and advice. You find download the 2019 version here:  https://shop.lonelyplanet.com/products/accessible-travel-online-resources-2019
Travel Without Limits is a travel magazine dedicated to informing and inspiring you to travel, no matter the challenges. See more at https://www.travelwithoutlimits.com.au/magazine/
Have Wheelchair Will Travel is a site that chronicles the travel adventures of a Sydney family of four, one of whom lives with cerebral palsy and is non-verbal. The site is packed with tips and tricks: https://havewheelchairwilltravel.net/
Rollawayz is a website that lists wheelchair accessible accommodation around Australia. It covers a range of budgets and is looked after by Spinal Cord Injuries Australia:http://scia.intersearch.com.au/cgi-bin/koha/opac-showpage.pl?pageid=Accessible+travel+accommodation
Can Go Everywhere is a directory of accessible accommodation, attractions and restaurants. It's Australia-wide and you can search or check out the pre-prepared listings: http://cangoeverywhere.com.au/
TravAbility is more than just a travel agency offering services from car hire to adventure travel, they're also committed to inclusive tourism and providing accessibility information about the destinations around the world. Find out more here: http://www.travability.travel/
Do you have some travel tips and tricks you'd like to share? Maybe you have a story of accessible travel? We'd love to hear from you! Get in touch at [email protected]